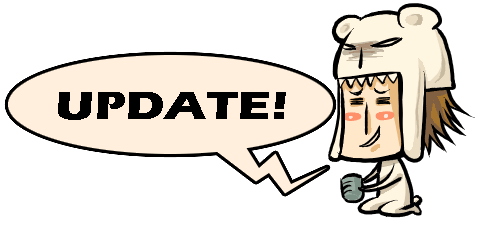 UPDATE

::
Price Updated :: New prices effected since June 8, 2010
Please read the price info before you decide to order commission. All price are in USD, thanks!
==============
NOTE :: THIS COPIC COMMISSION HAS LIMITED SLOTS.
...no waiting list, sorry about that.
PLEASE READ THE FOLLOWING RULES BEFORE
...even though I say all questions are welcome but please at least real some fact of these.
I DO
1. original character
2. shonen-ai, boy's love, yaoi is ok, but not TOO explicit.
3. fanarts
I DON'T
1. explicit images, pornography
2. mecha, overloaded-gothic
3. shojo-ai, yuri D: (I know...sorry for that)
4. furry (ok, guys. I don't have anything against furry, just not comfortable to draw it).
Pose is designed by myself or unless you specify. =3.
ALL COMMISSIONS COME WITH MINIMAL/LESS/NON BACKGROUND
...to be clear for that, I'm not good in drawing background and always afraid that if I do that...I'm gonna ruin an image eventually. So please...NO COMPLICATED/COMPLEX background.
The commission is drawn on the cardstock paper, Letter size = 8.5" x 11" (*NOTE : 8.5"x11" isn't your 'image' size, btw. )
=========
HOW TO ORDER?
NOTE to me with the title,
Copic Commission Order from....[your DA name]
Providing your references are also welcome.
And please keep in mind, I try to work as fast as I can but sometimes life is depended on college as well. So please don't be picky and ask me like everyday about your commission.
PRICENOTE :: THIS PRICE IS FOR PERSONAL USE ONLY!!!
, If you would like to commission for
COMMERCIAL/REPRODUCTION/or ANY MATTER THAT RELATED TO COMMERCIALIZE MY WORK
, please contact me first! The price is definitely higher than regular ones, but it's still negotiable.
Bust-Up character :: $50
Waist-Up character :: $75
Full Body character :: $100+ Depends how complicated the character is
Additional character plus more $40/character
(except Full Body, that plus more
$60
)


An original image will ship to you. Plus $5 for shipping within the US, INTERNATIONAL COMMISSIONER please contact me first for shipping details



=========
COMMISSIONERS LIST :: CONFIRMED
1.

Bust-Up, 1 character
WAITING FOR INFO
2.

Waist-Up, 1 character
ON HOLD
:: WAIT FOR CONFIRMATION AND PAYMENT
1.

Bust-Up, 1 character
2.

Full-Body, 2 characters
3.

Bust-Up, 2 characters
4.

Bust-Up, 1 character
5.

Bust-Up, 1 character
6.

=========
COMPLETED IMAGES
Please visit the completed folder of all previous copic commissions I have done.

[link]
Artworks © Me
Characters © Commissioners
PAYMENT
Payment prefer after you approve on a sketch.
No payment...no color...simple? ;3
I prefer Paypal for sure, other method please contact me while ordering.
My Paypal account ==> rpg_kuma@hotmail.com
=========
Thanks for all of you folks again XD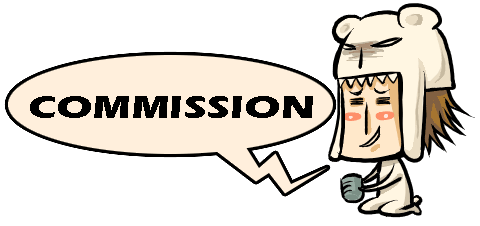 CLICK HERE IF YOU'RE INTERESTED IT -->[link]


[SLOT STATUS :: OPEN!!!]

WISTFUL DOUJINSHI (FMA) --SOLD OUT! ---> [link]

Samples of English version

[link]
==================================
MO GANGS





Best Friends + Seniors ever!