Journal Entry:
Mon Sep 26, 2011, 7:18 PM
Hello guys!
Can't really tell how hectic and running out of time we are, but

and I will be attending
Anime Weekend Atlanta
this year again! Although I've been at the convention for a couple years, I'm still excited to get there and can't really wait to have some fun! Also, I also get a table at the Artist Alley (same as usual! lol), and my table is D8!
Andddddddddddd...here are the items that I'll be selling at the convention! Please feel free to stop by even you just wanna have a chat over some random stuff, I don't mind at all!


PRINTS
Prints will include some fanarts from Hetalia, Tiger & Bunny, some of my original art works and will be available in 2 sizes,
8.5"x11"
and
11"x17"
.
PRICE8.5"x11"
is $5 EACH
11"x17"
is $10 EACH





DOUJINSHI
Axis Power Hetalia
R-18
Doujinshi,
DIFFERENCE OF LOVE
.
For details and sample pages inside, please go to this page for the info
ecthelian.deviantart.com/journ…
PRICE
$25 /
ID REQUIRED!
You must be older than 18 in order to purchase this doujinshi, thanks!





BOOK
Shojo Wonder Manga : Create your works with markers. The book includes different techniques and how-to copic tutorials from my experiences. Feel free to stop by and get a postcard sample, exclusively from me at the convention!
PRICE
$20





COMMISSION
Commissions are available for both copics and sketches. Feel free to stop by for the details!

Hope to see you guys there!! Let's have some funnnnnnn again this year, yay!!!
PS. I'll cosplay as Barnaby (Bunny) from Tiger & Bunny
and Yukio from Blue Exorcist
at the convention. Is there any of you will cosplay T&B at the convention? *v*/ *blinking puppy eyes*
PS. All online commissions will be resumed again once I get back. Thanks!
SPECIAL NOTE
One of my DA friends,

has hold ASSALAD contest with lots of prizes!!! If anyone of you is interested in joining the contest, please visit on the link here.
kibakazuki.deviantart.com/jour…
Thank youuuu~!!!
========================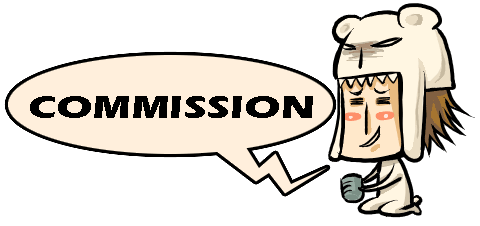 CLICK HERE IF YOU'RE INTERESTED IT

COPIC COMMISSION ==>ecthelian.deviantart.com/journ…


[SLOT STATUS :: OPEN!!!]

Listening to: IL DIVO - Regresa A Mi
Watching: INCEPTIONNNNN
Drinking: GREEN TEA